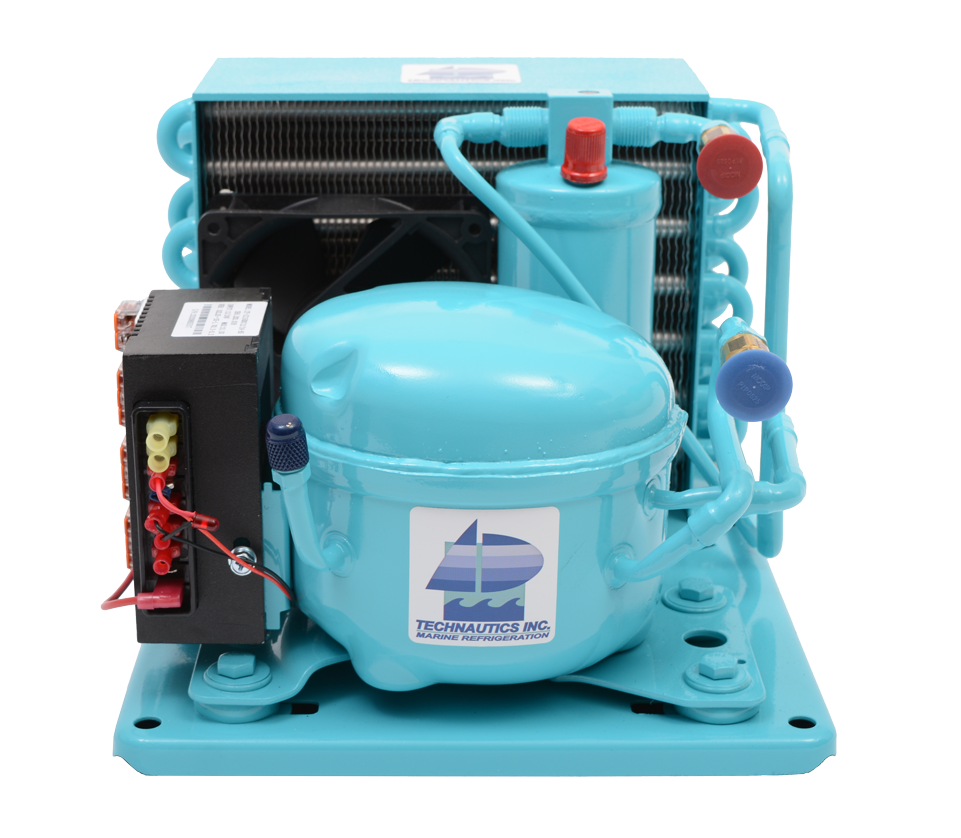 CoolBlue Compressor Condensing Unit:

These standard condensing units are used in our CoolBlue refrigeration systems and can be used to upgrade an older 1970's CoolBlue engine driven or 110v AC system to an efficient 12v system. If you have a boat with old holding plates, they rarely go bad so recycle them and revive the system with a new compressor condensing unit. Comes with our Standard 5 Year Warranty!
1″ or 2.5″ or 4″ Holding Plate: $1200
13″ x 24″ x 1″- 1100 Btu
13″ x 24″ x 2.5″ – 2500 Btu (our Standard CoolBlue Holding Plate)
13″ x 24″ x 4″ – 4000 Btu
Fitted with a Danfoss Thermally Adjusting Expansion Valve (TXV). The holding plate is filled with the proper eutectic solution for either a refrigerator or freezer plate. These plates are identical to our standard plates used in our CoolBlue refrigeration systems. Custom size holding plates are available and quoted upon request.
To download a copy of the CoolBlue Refrigeration manual with technical specifications along with detailed installation and operation instructions, click the button to the right
Or call and talk to the owners of the Company and the Designers & Builders of the water makers
Rich and Charlie 7 Days-A-Week. If they are awake, they answer!