CoolBlue Marine Refrigeration Parts
The CoolBlue Marine Refrigerator System is among the most effective on the market. While other water-cooled systems demand excess power and are complex to operate, the CoolBlue system is highly simple and efficient. Furthermore, it can operate at temperatures up to 120 degrees Fahrenheit without losing system efficiency.
At Cruise RO Water and Power, we offer full CoolBlue Marine Refrigerator Systems for sale. However, we also sell refrigeration parts to repair or upgrade older systems. In particular, at our website, you can find the CoolBlue Refrigerator Compressor Condensing Unit, including our 5 year warranty.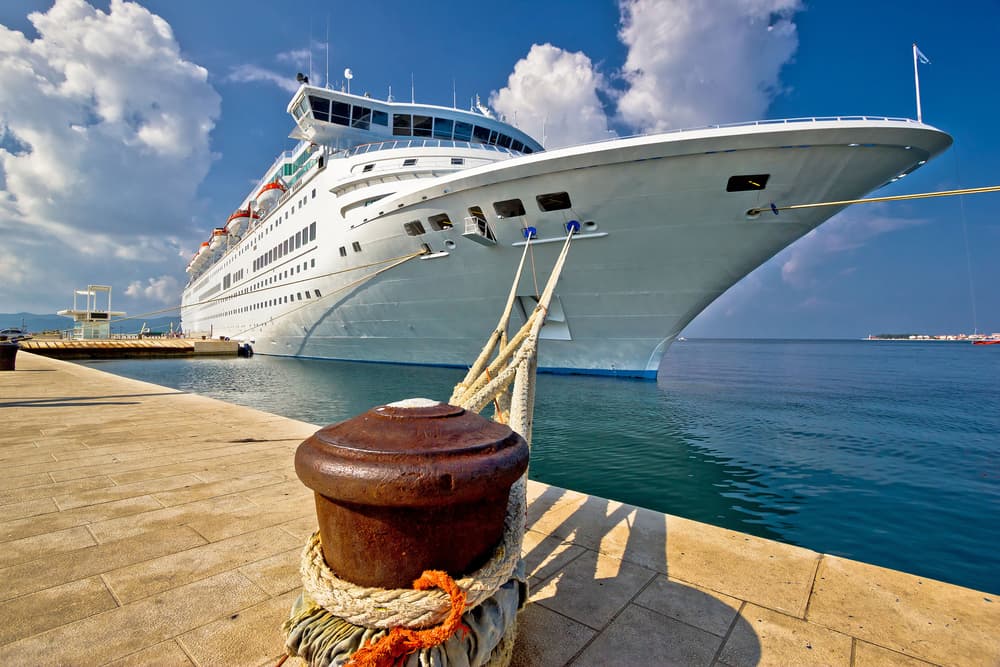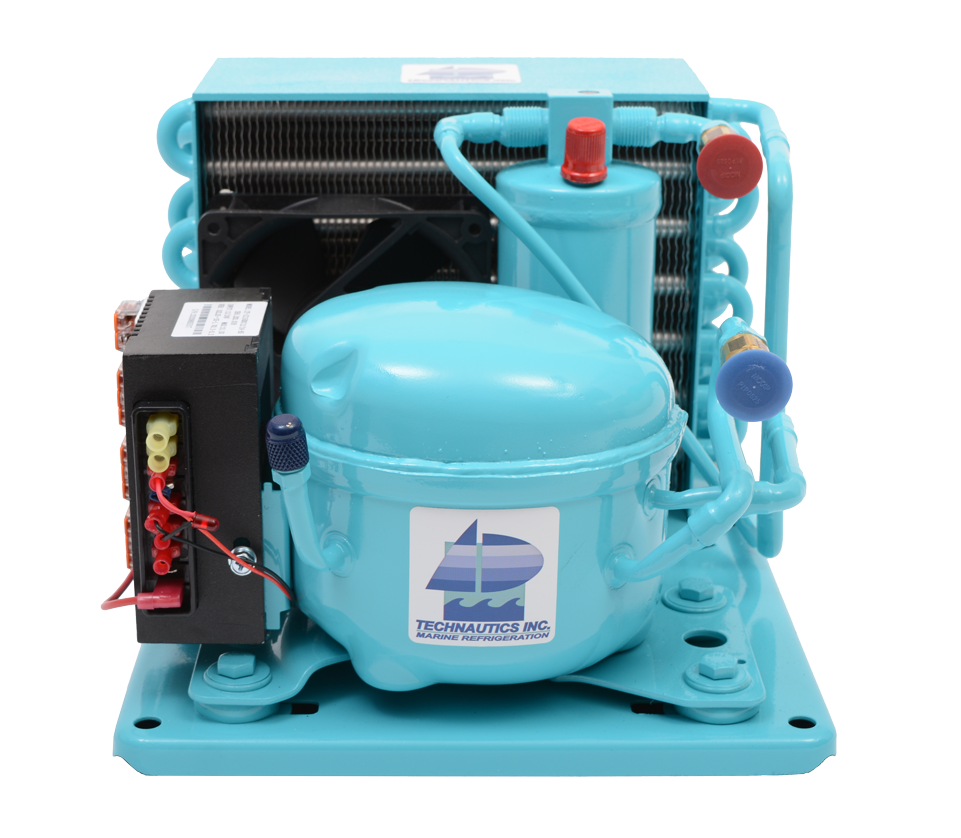 CoolBlue Refrigerator Compressor Condensing Unit:
Our CoolBlue refrigeration systems use these standard refrigerator compressor condensing units. You can use these commercial refrigeration parts to upgrade an older 1970's CoolBlue engine driven to an efficient 12v system. They also serve to upgrade a 110v AC system. 
If you have a boat with old holding plates, they rarely go bad. Because of this, we recommend you recycle them and revive the system with a new refrigerator compressor condensing unit. 
As all refrigeration parts sold at our, this compressor condensing unit comes with our Standard 5 Year Warranty!
1″ or 2.5″ or 4″ Holding Plate: $1200

13″ x 24″ x 1″- 1100 Btu

13″ x 24″ x 2.5″ – 2500 Btu (our Standard CoolBlue Holding Plate)

13″ x 24″ x 4″ – 4000 Btu
The CoolBlue Refrigerator Compressor Condensing Unit is fitted with a Danfoss Thermally Adjusting Expansion Valve (TXV). The holding plate is filled with the proper eutectic solution for either a refrigerator or freezer plate. These plates are identical to our standard plates used in our CoolBlue refrigeration systems. Custom size holding plates are available and quoted upon request.
Why Shop for
Refrigeration Parts
at Cruise RO Water and Power?
At Cruise RO Water and Power, we are cruisers ourselves. This means we know and understand the challenges that come during a sailing trip, whether long or short. We also know the importance of having an efficient marine refrigeration system. 
This is why the CoolBlue system and its refrigerator compressor condensing unit are products we personally recommend. Whatever type of boat you sail, or whether you run a cruise line, we offer products to enhance your sailing experience. If your current compressor isn't working, the CoolBlue System and compressor condensing unit can ensure your vital equipment stays functional throughout your trip. This includes your walk-in cooler, ice machine, and more.
We also offer technical support 7 days a week. We are available to answer any of your doubts and questions. We also look forward to helping you pick the refrigeration part you need to upgrade your current system.
Find Every Equipment You Need for a Smooth Sailing Trip at Cruise RO
At Cruise RO, we pride in providing high-quality and high-performing systems and components that help make sailing easier for our clients. Whether you're a sailor, boat owner, or work for a boat management company, we can provide you with the most efficient equipment to enhance your vessel. 
Browse our store today for parts, full systems, and more. And if you need any help, get in touch with our sales representatives for personal and traditional customer service. We are committed to assist you every step of your purchase.
Click the button to the right to download a copy of the CoolBlue Refrigeration manual. This manual offers technical specifications along with detailed installation and operation instructions.
You can also call and talk to the owners of the Company and the Designers & Builders of the water makers. Rich and Charlie are available 7 Days-A-Week. If they are awake, they answer!