Quality Marine Water Makers
Piston Generating Water Makers


The Honda EU2000i can Power the 20 or 30-gallon per-hour water maker and charge your battery simultaneously! With our discounted consumables, we have chosen the highest quality freshwater output water maker per dollar with the lowest maintenance cost.. We only use industry-standard DOW FilmTec RO membranes with a replacement cost of only $225 each. Additionally, we offer an industry-best three (3) year warranty that includes full liability insurance for your water maker's protection.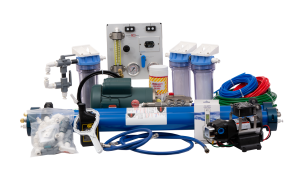 We offer saltwater desalination systems to be powered by your A/C generator. Choose from 10 different desalination device models for the right fit for your boat or yacht.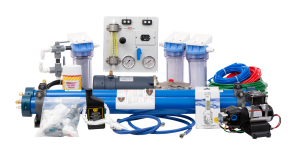 Powered by your D/C generator, these saltwater desalination systems come in four different models. You can choose from these four models for the best reverse osmosis system for your yacht or boat.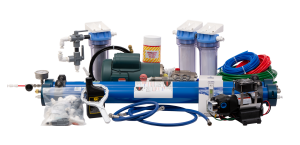 At Cruise RO Water & Power, we offer three different simple saltwater desalination models. Our simple systems are powered by your boat or yacht to produce desalinated water. Find the best simple system for reducing energy costs at our store.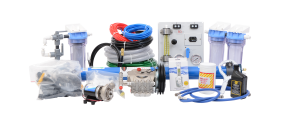 These systems offer simplified solutions for a lower price WITHOUT using lower quality components. We can turn every model into a simple version, but we present our most popular ones.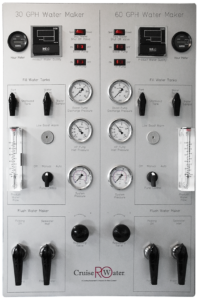 At Cruise RO Water and Power, we have vast experience building custom water markers. We can also retrofit your existing system with Non-Proprietary Parts. Our custom desalination technologies are built to suit your specific application needs.
Energy Recovery Water Makers

Power consumption is reduced by up to 80% compared with conventional watermakers that require a lot of energy. For example, this energy-efficient salt water desalination system requires just 240 Watts to produce 60 liters of drinking water. Thanks to this high efficiency, Schenker watermakers can be powered directly from service batteries without needing a generator.
Schenker watermakers' low-pressure pump and Energy Recovery System result in quiet, vibration-free operation. In addition, CO2 emissions necessary for making fresh water are lower than 85%.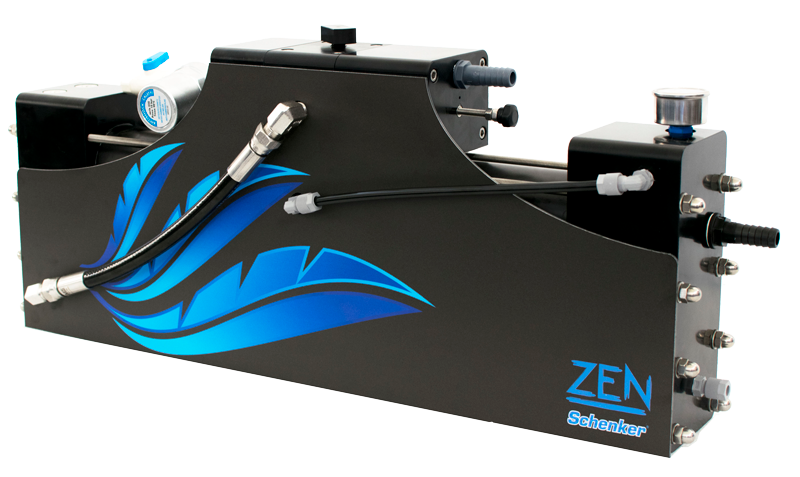 The Zen models offer compact saltwater desalination solutions that can fit into tight spaces and any position. You can choose from 4 different models to find the system that fits your boat's needs and capacities
Schenker's Smart systems are ideal for essential systems based on single membranes. Its design makes both inspection and maintenance a simpler process. You can choose from four Smart models that offer three different control options.
With seven different models to pick from, the Modular systems offer saltwater desalination solutions in a very compact design. Each model is ideal for boats of different sizes and capacities. These systems are based on split membranes.
At Cruise RO Water and Power, we also offer cruisers the chance to shop for components to build their own water maker or upgrade their existing one. Visit our parts shop to buy fully assembled modules or raw components. And, if the component you're looking for is not listed, don't hesitate to contact us.
Questions? We Are Here To Help.
Email or call and talk to the owners of the Company and the Designers, Rich and Charlie, 7 Days-A-Week. If they are awake, they answer!