BEST RO WATER SYSTEMS FOR SALE, MEETING ALL YOUR SAILING NEEDS
CruiseRO is proud to offer a wide selection of high-quality equipment to facilitate your time onboard and meet your sailing needs. We offer systems to produce drinking water, preserve refrigerated cargo, and charge your boat's battery while cruising. 
Additionally, if you're looking to buy a reverse osmosis system, we offer custom designs to ensure your new water maker truly adapts to your vessel. Explore what CruiseRO has to offer. Browse our product selection below.
Being cruisers ourselves, we understand the challenges of powering a large-capacity water maker aboard a cruising vessel. This is why we developed the revolutionary idea to design our SeaMaker 20 and 30-gallon-per-hour water makers. Our RO water systems for sale operate on the power produced by a cruising staple, the Honda EU2000i generator or small diesel genset. 
Having the ability to produce 20 or 30 gallons of freshwater per hour changes everything. It makes daily showers for the crew, freshwater deck, and gear wash-downs while at anchor a possibility. Moreover, even a freshwater anchor chain wash-down and fresh water flushing heads are now a reality. 
Water onboard is not a luxury; it's a necessity. With our water makers, it's no longer a possibility exclusive for the Mega-yacht crowd but for the average cruiser.
Our Selection of RO Water Systems for Sale
At CruiseRO, we have a commitment to providing high-quality water makers that adapt to our customers' freshwater needs. We offer a wide selection of marine water makers with different features, capabilities, and processes. If you're looking to buy a reverse osmosis system, take a look at what CruiseRO has to offer:
REVERSE OSMOSIS SYSTEM PARTS
We support cruisers that want to build their own water maker as a way to save money or just because they can. In addition to providing complete water maker systems, we also sell individual components. Our reverse osmosis system parts are ideal for cruisers looking to build their own system or to retrofit and upgrade their existing one. 
Our fully assembled water maker modules can be purchased individually. Additionally, we use our volume buying power to pass along savings on raw major water maker components. These include RO Membranes, RO Pressure Vessels, High-Pressure Pumps, Electric Motors, Pre Filter Housings, and more. Most parts we use to build our full units are available for sale as individual components.
Our Selection of Water Maker Components for Sale
We understand cruisers out there might not find the best solution for their needs in the current market. Moreover, they might prefer building or upgrading their RO system themselves. We offer a wide range of fully assembled modules and individual reverse osmosis system parts to help you with your filtered water needs.
Fully Assembled Module #1A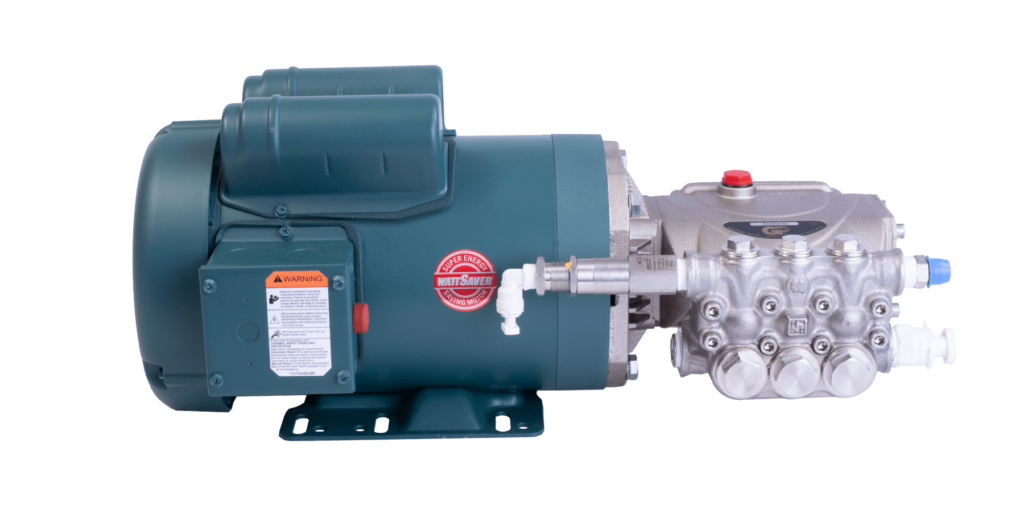 Fully Assembled Module #1C
Fully Assembled Module #2B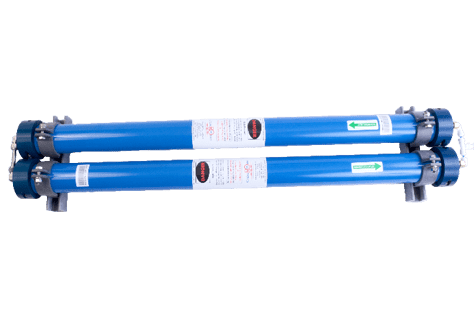 CruiseRO is committed to offering the highest quality products for your boat refrigeration needs. We offer equipment from COOLBLUE, a renowned manufacturer with 45 YEARS of Marine Refrigeration Experience SINCE 1968! 
COOLBLUE boat refrigeration systems offer a variety of benefits when it comes to preserving your refrigerated cargo, including:
COOLBLUE uses 1/2 the power as other 12v Systems

24AH/Day for a 7 cubic foot fridge/freezer with R-30

Offers the only 5-year warranty due to the robust design

No refrigeration technician or experience needed

Stainless steel holding plate resists corrosion and leaks

No water cooling is needed even at ambient temps of 120F

COOLBLUE systems are pre-charged,

pretested, and

built in Escondido, California USA.
We have a big boat with even bigger Lewmar ST65 winches! Furling out the in-mast main and mizzen, along with the huge Genoa on our Hudson Force 50 has always been a "Captain Only" job due. This is mostly due to the strength needed. But now, with the WinchRite, I can direct the action from the cockpit while my two teenage kids work the winches. 
Using and loving the product myself, I approached the owners of WinchRite at the Long Beach Boat Show. Since then, CruiseRO has added the WinchRite to our selection of quality cruising gear.
We have looked, and you simply won't find a more feature-packed boat Battery Charger for the money. As cruisers, we only offer the highest quality products we trust ourselves. And when it comes to these battery chargers, we actually have one aboard our own boat.
These Marine Grade, Power Factor Corrected Marine Battery Chargers set a new standard of what you should expect from your battery charger. They offer effective features, high performance, and affordable prices. Years of experience in the battery charging industry has provided us with valuable insights. As a result, we managed to include everything we could possibly think of and combine it all into one product. 
This exceptionally efficient power factor-corrected battery charger runs on any global AC power source between 90-270 volts (freq 40- 70Hz). The unit requires less input power, liberates less waste energy, and is still remarkably lightweight with a small footprint. Explore our boat battery charger selection for the one that best meets your needs.
CUSTOM RO WATER SYSTEMS FOR SALE
CruiseRO originated from our founder's concern about the lack of affordable and adaptable RO water systems for sale on the market. This concern led him to build his very own water maker to accommodate his water needs while going on a 4-year-long sailing trip. 
If you're looking to buy a reverse osmosis system, a custom system might be exactly what you need. We can build a custom water maker to fit your specific application, or we can retrofit your existing water maker with non-proprietary parts.
We have the experience and expertise to build custom RO systems for sale that suit your specific application or installation needs. We work with clients all the time who already have some water maker parts or a working water maker to complete or upgrade their current system. 
The client in the photos below was not happy with the performance or output of his Spectra water maker. Reusing some of his Spectra parts to save costs, we were able to turn his low-output DC system into a 30-gallon per hour 120v AC high-output one.
CruiseRO Water and Power, Your Trusted Source for Premier Marine Solutions
As passionate sailors and industry leaders, CruiseRO offers only the finest boat refrigerators, ro water systems for sale, boat battery chargers, and more. Our commitment stems from personal experience, ensuring that every product we provide is one we believe in. 
Count on us to deliver the industry's premier RO water systems, catering to your onboard water supply needs with affordability, effectiveness, and adaptability. Keep reading to find out what makes us the best!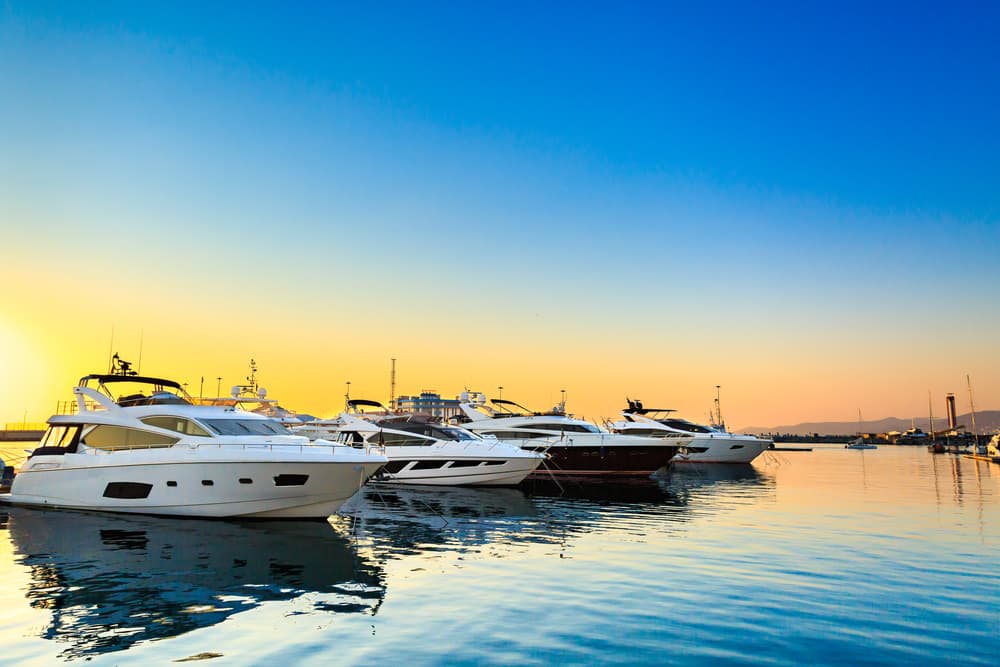 Our team has a combination of sailing experience and industrial manufacturing expertise.

We pride ourselves on offering high-quality, durable RO systems, refrigeration systems, chargers, and more.

Access to drinking water on board is not a luxury; it's a necessity. CruiseRO offers cost-effective solutions.

We also design water maker systems that adapt to our customer's needs, type of vessel, space, and budget.
Hear from Our Satisfied Customers​
Rich and Charlie use industry standard parts, know what they're doing, and don't try to rip you off on the price. The new membranes fit exactly where the old ones were and with the new vessel, metal end caps, and two new hoses there are no leaks! A first for our system. And with the true 40″ membranes we're getting 40 gallons per hour water production. An increase of 8 gallons per hour over the old system.
The water maker installation was pretty much by the book, and questions were quickly resolved by the Cruise RO Water team. The water production rate is beyond the advertised value and the water quality seems excellent. The system is simple and straightforward to operate and maintain. The system's simplicity augments its reliability and serviceability affording good purchase price value.
After a few years of cruising with a low output 12v DC water maker, Mark decided it was time to upgrade to a 120v AC high output water and chose our SM30. Not only is our 30 gallon per hour water maker less expensive than a 8 GPH 12v DC water maker to purchase, now you can make water every few days rather than needing to make water daily to keep up with showers and a more comfortable level of water usage that as we say, "lets you go Cruising rather than Camping"
Questions? We Are Here To Help.
Email or call and talk to the owners of the Company and the Designers, Rich and Charlie, 7 Days-A-Week. If they are awake, they answer!