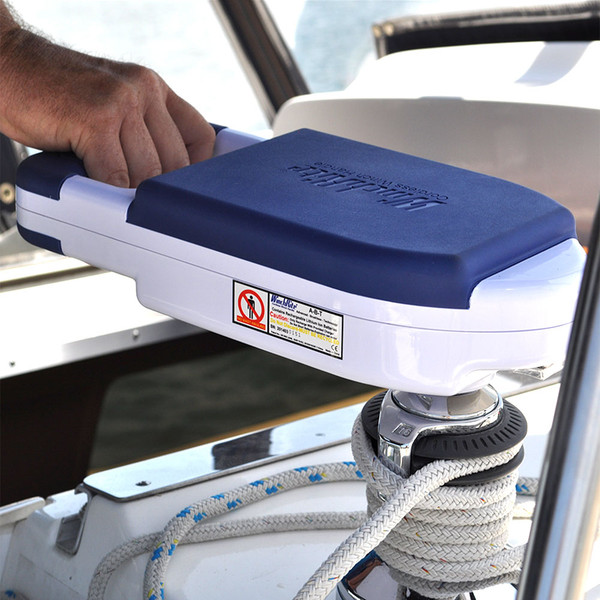 WinchRite® ABT by Sailology Cordless Winch Handle
WinchRite ABT
Drive Cog (2 each)
Plastic WinchRite Mountable Holder (with screws)
12 Volt D/C Charger
A/C Charger Universal 100V – 240V AC Charger
Euro/UK/Japan Plug Adapters
Storage Tote Bag
Powerful Brushless Dual Direction Motor with Rechargeable Battery
Electrify All Your Winches for a Fraction of the Cost of an Electric Winch!
Works on All Standard 8-Point Winches
Strengthened Gear Box Design
Universal Multi-Charger
Safety Chime Soft Start
Ergonomic Design
Variable Trigger
Dual Rotation
Multi-Stage QA Testing Performed By Manufacturer: 242lbs (110kg) Weight is Lifted and the Unit is Fully Charged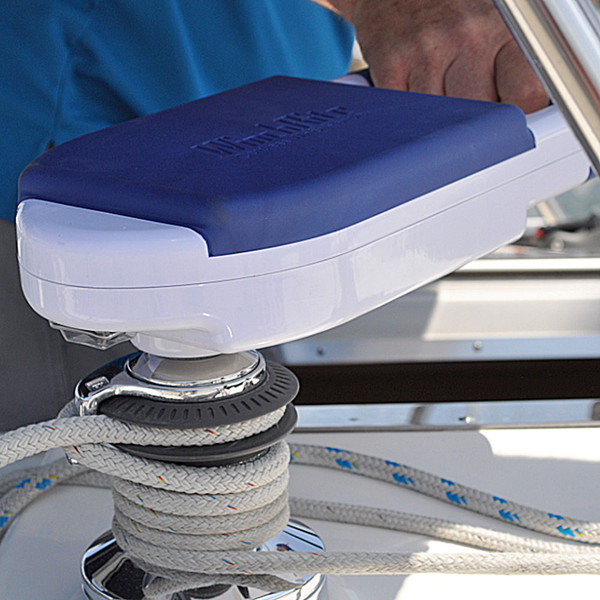 | | |
| --- | --- |
| WEIGHT | 6 pounds 5 ounces (2.8 kg) |
| OVERALL LENGTH | 15 inches |
| OVERALL WIDTH | 48 amp hours/day |
| OVERALL HEIGHT | 3 inches |
| EXTERIOR HOUSING MATERIAL | Composite of ABS and PC Plastics |
| DRIVE | Stainless Steel Integrated Standard Winch Cog |
| TORQUE | Achieves 110+NM (81 lb/ft) of Torque to Stall |
| ROTATION | 0-130 RPM via Variable Speed Technology in Both Directions Allowing for Two-Speed Winch Rotations |
| BATTERY | Internal Rechargeable 21.6V Lithium Ion |
| CHARGING | 12V DC, 100-240V AC |
| | |
WHY WE OFFER THE WINCHRITE
We have a big boat with even bigger Lewmar ST65 winches! Furling out the in-mast main and mizzen along with the huge Genoa on our Hudson Force 50 has always been a "Captain Only" job due to the strength needed. But now with the WinchRite, I can direct the action from the cockpit while my two teenage kids work the winches. Using and loving the product myself, I approached the owners of WinchRite at the Long Beach Boat Show and told them I wanted to add the WinchRite to our selection of quality cruising gear.
The first time I saw a WinchRite was at the 2010 Annapolis boat show and I wanted one almost immediately.  Two years later I finally have one and my only regret is that I wasn't able to convince my wife sooner that I really needed one!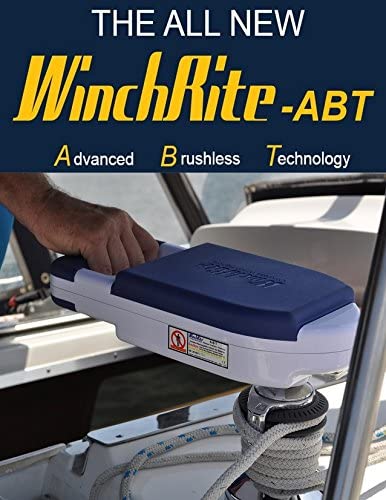 Questions? We Are Here To Help.
Email or call and talk to the owners of the Company and the Designers, Rich and Charlie, 7 Days-A-Week. If they are awake, they answer!