CruiseRO, Proud & Trusted Frigomar USA Partner for the Western USA & Mexico
Frigomar USA's success has been built upon almost fifty years of innovation, state-of-the-art technologies and a guarantee of assistance. All Frigomar products are designed, produced and assembled in Italy and cover the key sectors within the nautical environment. At Cruise RO, we are authorized distributors for Frigomar systems, including:
Single Phase Chiller Unit Inverter
ON/OFF Chiller
Fan Coils
Air Handling Unit
Air Extraction Unit
Self Contained Unit Inverter AC
Self Contained Unit Inverter DC
Switchboards
Thermostats
Air Conditioning Accessories
BOAT REFRIGERATION SYSTEMS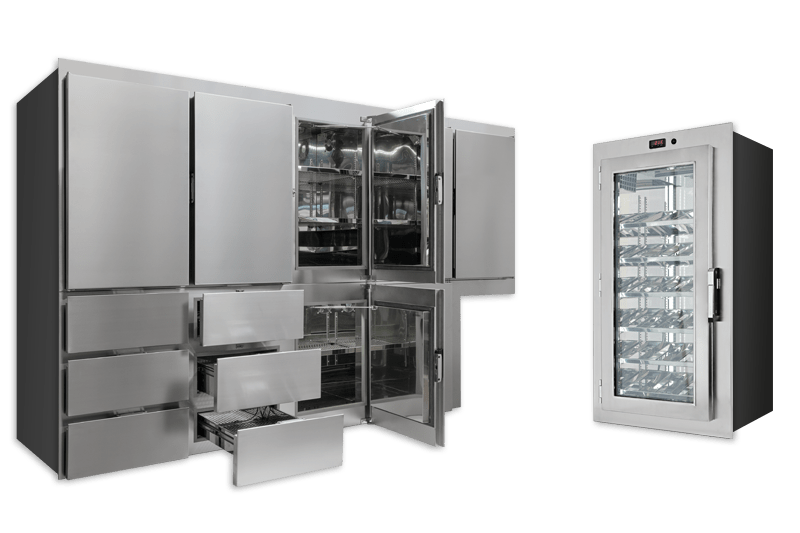 Custom-Made Refrigerators
Standard Centralised Refrigerators
Cold Rooms
Wine Coolers
Compressors
Custom-Made Refrigerators
Standard Independent Refrigerators
Electric Switchboards
Refrigeration Components
Replacement Parts
Ice Maker
Ice Maker Kits
Air Condensed Ice Makers
Water Condensed Ice Makers
High-Quality Refrigeration Solutions for Boat Owners
Frigomar has always believed and invested in developing and optimizing the exclusive BLDC Inverter technology and has succeeded in producing units that are more and more advanced and that offer increasingly greater performance. The size and weight have been further reduced by optimizing the heat exchange surfaces and through the meticulous choice of materials. If a further reduction in the weight is required, please contact our technical office to discuss possible custom-made solutions.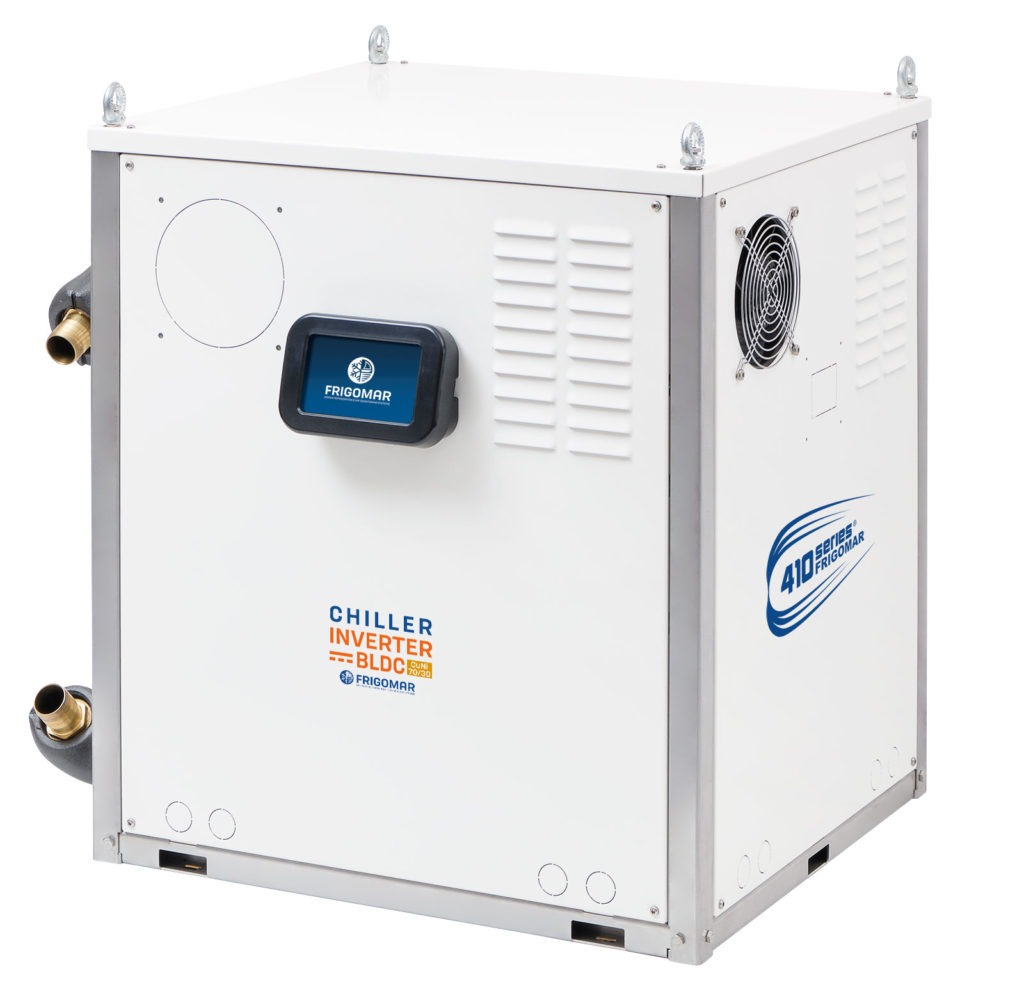 The new generation of Frigomar air conditioning systems features the BLDC Inverter technology. This boat AC system technology offers the following benefits:
Very marine air conditioning system design is compact and low weight.

Greater energy efficiency.

Modularity and simplicity of installation.

Special materials that ensure greater corrosion resistance.

Thermostats with touch screen.

Communication via WI-FI and dedicated APP.
Boat Refrigeration Systems
Frigomar also offers a range of standard and custom marine refrigeration systems for mega yachts to small boats. Their design and custom-made refrigeration options offer a range of benefits, including:
Stainless steel (AISI 316) construction.

Shape and dimension completely customizable.

Variety of exterior layouts.

"Customizable" stainless steel interior layout.

Flush or hinged doors.

Concealed hinges and handles.

Full extraction drawers.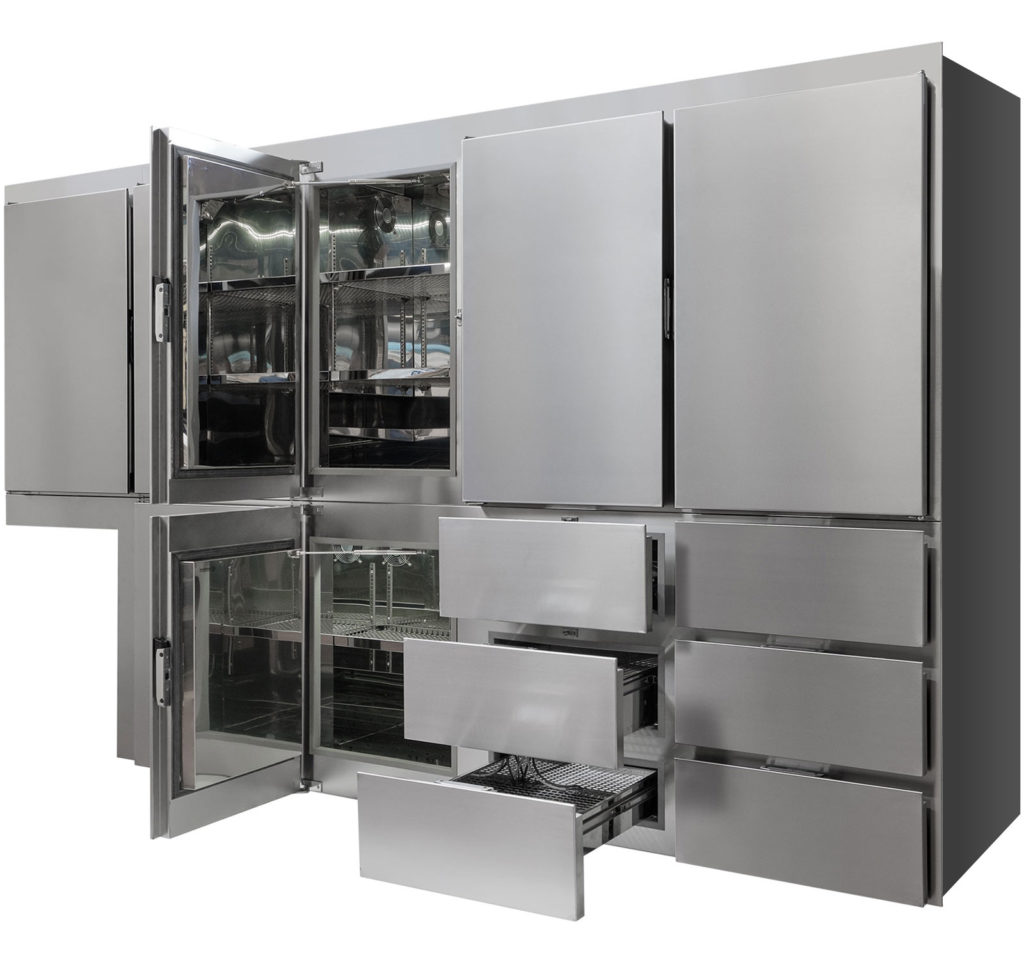 Frigomar also offers ice machines of all capacities to meet your ice production needs while on board. Their ice makers include the following advantages:
Wide range of options to choose the type of ice and quantity you need.

Choose between classic ice cubes, ice fingers and ice flakes.

Production capacities from 18 to 60 kg produced in 24 hours

Storage capacity from 4 to 9 kg.
Find the Right System for Your Boat
Looking for a new ice maker, refrigeration or marine air conditioner for your boat? No matter the size of your boat, CruiseRO can help you find the right system for your needs. From the smallest and most lightweight systems to the largest and most powerful, we have the perfect product for you. 
We are a certified Frigomar USA partner for the Western US and Mexico and can help you enhance your boat with the most efficient and innovative equipment. Contact us today to find the perfect system for you. 
Questions? We Are Here To Help.
Email or call and talk to the owners of the Company and the Designers, Rich and Charlie, 7 Days-A-Week. If they are awake, they answer!