CruiseRO, Proud & Trusted Frigomar USA Partner for the Western USA & Mexico
Frigomar USA's success has been built upon almost fifty years of innovation, state-of-the-art technologies, and a guarantee of assistance. All Frigomar products are designed, produced, and assembled in Italy and cover the key sectors within the nautical environment. At Cruise RO, we are authorized distributors for Frigomar systems, including:
FRIGOMAR AIR CONDITIONING SYSTEMS
Single Phase Chiller Unit Inverter
ON/OFF Chiller
Fan Coils
Air Handling Unit
Air Extraction Unit
Self Contained Unit Inverter AC
Self Contained Unit Inverter DC
Switchboards
Thermostats
Air Conditioning Accessories
BOAT REFRIGERATION SYSTEMS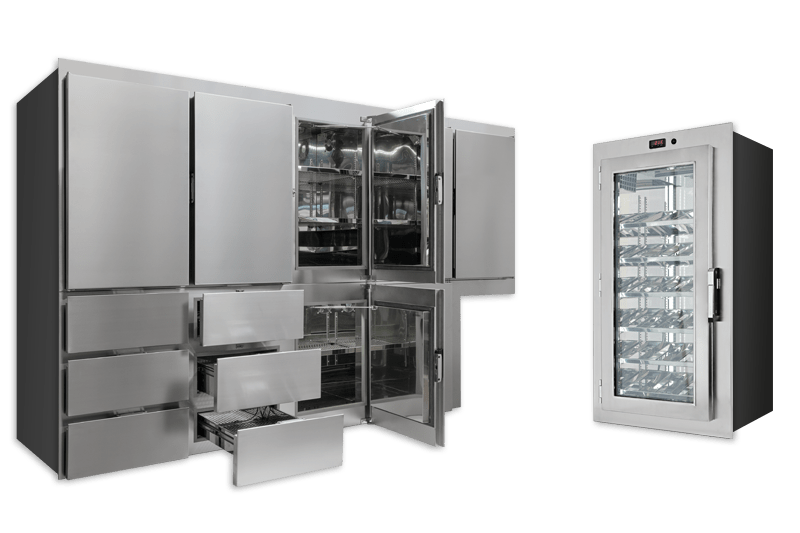 Custom-Made Refrigerators
Standard Centralised Refrigerators
Cold Rooms
Wine Coolers
Compressors
Custom-Made Refrigerators
Standard Independent Refrigerators
Electric Switchboards
Refrigeration Components
Replacement Parts
Ice Maker
Ice Maker Kits
Air Condensed Ice Makers
Water Condensed Ice Makers
High-Quality Refrigeration Solutions for Boat Owners
FrigomarUSA has always believed in and invested in developing and optimizing the exclusive BLDC Inverter technology. They have succeeded in producing units that are more and more advanced and that offer increasingly greater performance. The size and weight have been further reduced by optimizing the heat exchange surfaces and through the meticulous choice of materials. If a further reduction in the weight is required, please contact our technical office to discuss possible custom-made solutions.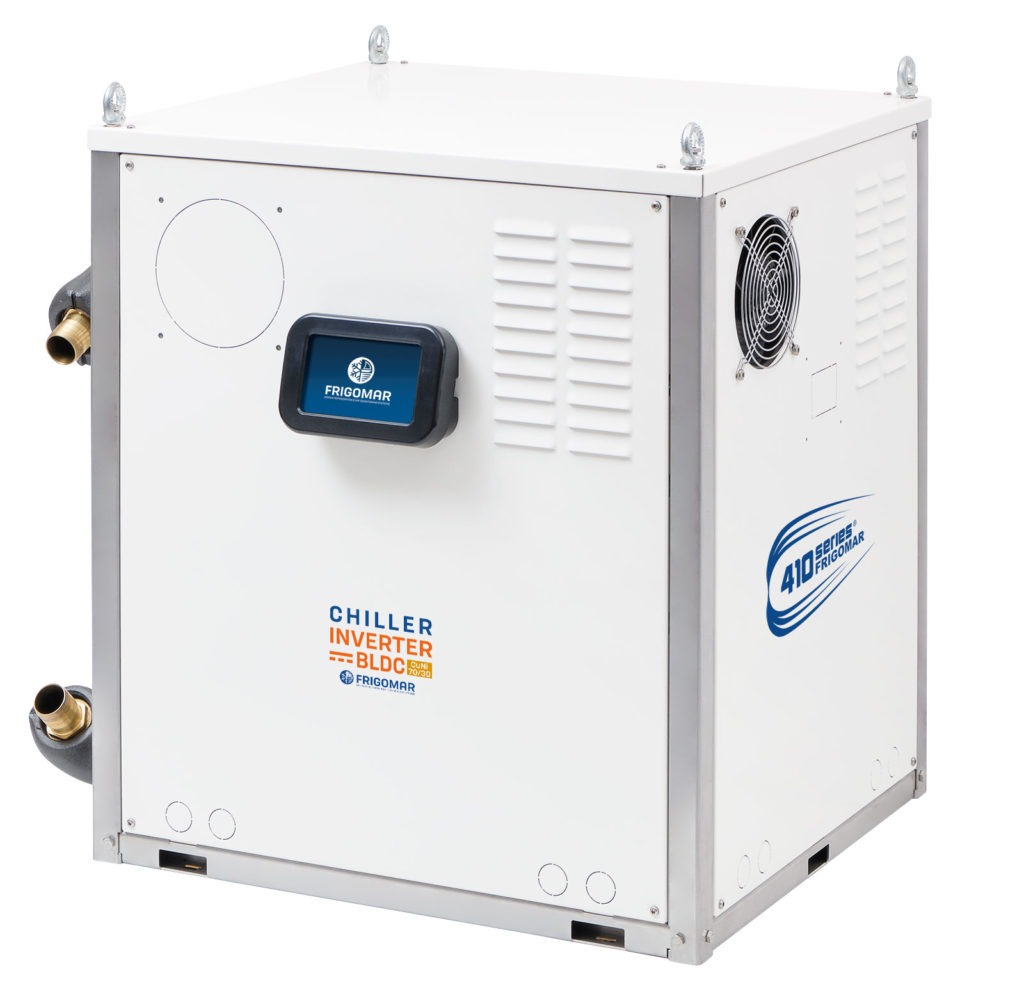 The new generation of Frigomar air conditioning systems features the BLDC Inverter technology. This boat AC system technology offers the following benefits:
Every

marine air conditioning system design is compact and

low-weight

.

Greater energy efficiency.

Modularity and simplicity of installation.

Special materials that ensure greater corrosion resistance.

Thermostats with touch screen.

Communication via WI-FI

and a dedicated

APP.
Boat Refrigeration Systems
Frigomar also offers a range of standard and custom marine refrigeration systems for mega yachts and small boats. Their design and custom-made refrigeration options offer a range of benefits, including:
Stainless steel (AISI 316) construction.

Shape and dimension

are completely

customizable.

Variety of exterior layouts.

"Customizable" stainless steel interior layout.

Flush or hinged doors.

Concealed hinges and handles.

Full extraction drawers.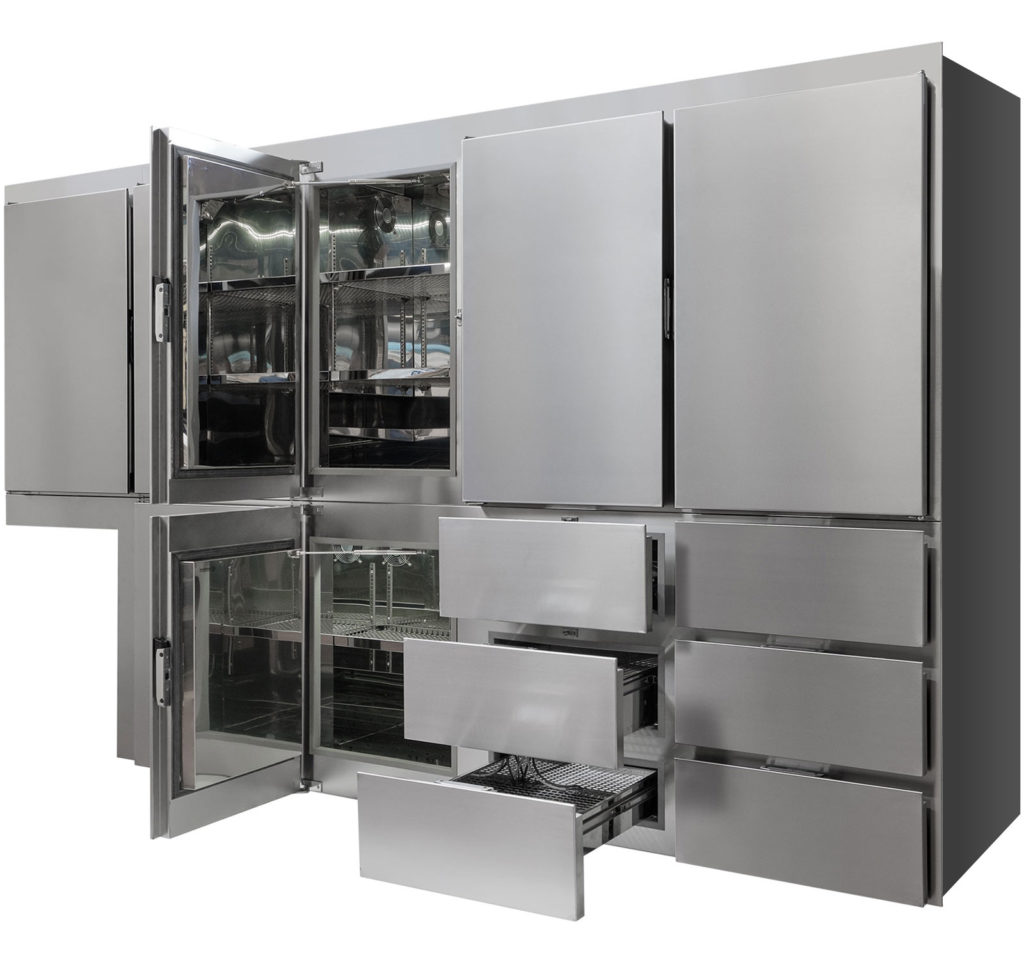 Frigomar also offers ice machines of all capacities to meet your ice production needs while on board. Their ice makers include the following advantages:
Wide range of options to choose the type of ice and quantity you need.

Choose between classic ice cubes,

ice fingers, and

ice flakes.

Production capacities from 18 to 60 kg produced in 24 hours

Storage capacity from 4 to 9 kg.
Find the Right System for Your Boat
Looking for a new ice maker, refrigeration, or marine air conditioner for your boat? No matter the size of your boat, CruiseRO can help you find the right system for your needs. From the smallest and most lightweight systems to the largest and most powerful, we have the perfect product for you. 

We are a certified Frigomar USA partner for the Western US and Mexico and can help you enhance your boat with the most efficient and innovative equipment. Contact us today to find the perfect system for you.
Why Choose CruiseRO Water & Power?​

At Cruise RO Water and Power, we have experience as cruisers and industrial manufacturers. We take our knowledge and expertise and craft top-notch systems that meet your onboard needs.

We are committed to offering high-quality products that offer strength and durability. Our product selection meets your power, durability, and quality needs, ensuring your investment is a long-lasting solution.

We believe water on board is not a luxury but a necessity. We craft cost-effective systems with non-proprietary parts, which minimizes upfront and replacement expenses.
Our company also offers custom watermakers perfectly tailored to your budget, production, and size needs. Our water supply solutions adapt to your sailing adventures with ease.
Hear from Our Satisfied Clients
We didn't leave the dock with a watermaker, we quickly learned that having one meant the difference between camping and a more comfortable life aboard. The greatest feature of having a Cruise RO watermaker is independence from constantly running it. Producing 20 GPH means that we run the watermaker for about two to three hours, twice a week. If we had a 12-volt watermaker, we'd need to run it four to five hours at least four times a week just to keep up with usage, let alone stockpile.
Rich, you have been the best. You might as well have been leaning over my shoulder the whole time, giving me a pat of confidence and good advice. We had to re-purpose a single hanging locker for the installation, requiring that the installation be very compact. Within twenty minutes of first startup, we had 23.5 gallons/hour at 159 TDS of good freshwater filling our water tanks. It was an impressive display of engineering. With great enthusiasm I recommend Cruise RO water makers to anyone.
The SeaMaker 20 is a water maker that will make 20 gallons Per Hour, and is designed to run off of our Honda generator. And is $1000 less than the Village Little Wonder that we currently have [and are replacing]. We have found that we are running the Honda pretty much every time we make water, so why not make 4 times as much water, use 25% of the gasoline, and listen to generator running (even if the Honda is incredibly quiet) way less! The SeaMaker 20 was exactly what we are looking for.
Questions? We Are Here To Help.
Email or call and talk to the owners of the Company and the Designers, Rich and Charlie, 7 Days-A-Week. If they are awake, they answer!