How to Choose a Marine Water Maker Provider?
If you're a cruiser owner, then you know that having a water maker on board is a must. But with so many providers out there, how do you know which one to choose? Not all water makers are created equal, so it's important to do your research before making a decision. 
In this blog post, we'll walk you through the key factors to consider when choosing a water-maker provider. We'll also provide some tips for narrowing down your options. So if you're ready to find the perfect water maker for your boat, read on!
What Do Reverse Osmosis System Companies Do?
Reverse osmosis system companies provide water makers, which are used to remove salt and other impurities from water. This process is important for boat owners because it allows them to have fresh water on board, which is essential for drinking, cooking, and cleaning.
Through reverse osmosis, water makers filter ocean water, leaving drinkable water behind. Ocean water is filtered by pushing it through a semipermeable membrane designed to remove salt and other contaminants like viruses and bacteria.
Because fresh drinking water requires a lot of storage space on board, a water maker could be the ideal solution for a cruiser. By eliminating what would have been large barrels full of drinking water, this technology also reduces weight and energy consumption, improving both the appearance and performance of your boat.
Choosing the Right Ro System Manufacturers
Now that you know why it's so important to have a water maker on board your cruiser let's talk about how to choose the right provider. There are a few key factors to consider when making your decision.
1. Freshwater Needs
The first thing you need to consider is your freshwater needs. How much fresh water does your boat need on a daily basis? Water makers produce gallons of fresh water per hour, so you'll need to know how much water your boat needs in order to choose the right system. You can calculate this by considering the number of people on board, the length of your trip, and water usage.
2. Space
Another important factor to consider is space. How much space do you have on your boat for a water maker? Make sure to measure the area where you plan to install the water maker before making your purchase.
3. Power
Water makers require power to operate. Before choosing a provider, you'll need to determine how you plan to power your water maker. There are three common options: 110-volt AC, 12-volt DC, or 24-volt DC. Furthermore, you have engine-driven and energy-recovering systems to choose from.
4. Cost
Finally, you'll need to consider the cost. Water makers can be expensive, so you'll want to make sure you choose a provider that offers a fair price.
More On This Topic
Frequently Asked Questions: How Long Do RO Systems Last?
Can You Drink Seawater? The Process to Make It Potable
Tips for Narrowing Down Your Options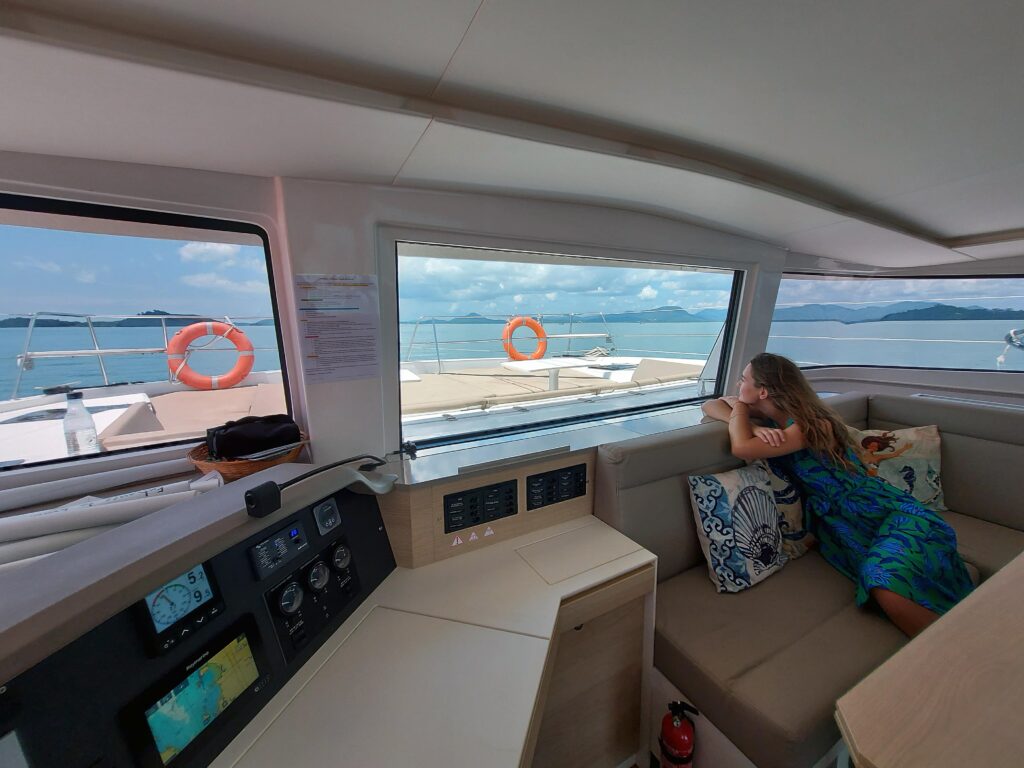 Now that you know the key factors to consider when choosing a water maker provider, here are a few tips for narrowing down your options:
Read online reviews

: One of the best ways to learn about a water maker provider is to read online reviews. This will give you an idea of their products' quality and customer service.

Ask for recommendations

: If you know other boat owners, ask them for guidance. They may be able to point you in the right direction.

Contact the provider

: Once you've narrowed down your options, contact the providers and ask them questions about their products and services. This will help you make a more informed decision.
Dependable Water Maker Systems
If you're looking for a reliable and affordable reverse osmosis water maker provider, look no further than Cruise RO Water and Power. We're a leading manufacturer of reverse osmosis systems for cruisers, boats, and yachts serving the USA. Our products are designed to provide maximum independence, safety, and comfort on board.